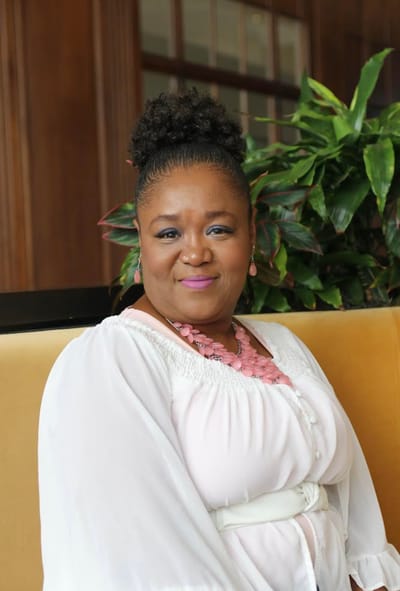 Coach Fee's life has not been an easy one. From a young age, she had to deal with the effects of trauma, including an absent father, teenage pregnancy, divorce, domestic violence, and situational homelessness. But despite these challenges, she never lost hope. She knew that there was more to life than pain and suffering, and she was determined to find a way to overcome her past and create a brighter future.
One of the biggest challenges Coach Fee faced in her journey of healing was what she calls "Martha Syndrome." As a natural caretaker and nurturer, she had a tendency to put everyone else's needs before her own. She was so focused on taking care of others that she neglected her own well-being, which left her feeling emotionally drained and physically exhausted. She knew that she needed to make a change, but it wasn't easy.
It wasn't until she turned to her faith that things began to shift. She realized that God had a plan for her life, and that plan included her own healing and restoration. She began to prioritize her relationship with God, and through prayer, meditation, and study, she found the strength and guidance she needed to begin the process of healing. Coach Fee's journey of healing also included seeking out professional help. She knew that she couldn't do it alone, and she turned to professional therapy as well as inner healing and deliverance for support.
Today, Coach Fee is a Christian trauma recovery coach, financial coach, non-profit founder, and public speaker. She is passionate about helping women who have experienced trauma to overcome their past and find inner peace. Through her work with Sisters Invoking Success, she is also committed to helping bridge the gap between poverty and wealth by providing education, empowerment, and encouragement to individuals in need.
As a coach she helps her clients to identify the roadblocks, fears, and limiting beliefs that are holding them back, and together they develop a trauma recovery plan that is tailored to their specific needs. Through this process, they learn to overcome their fears and self-limiting beliefs, become empowered and find the strength and confidence they need to rebuild their lives.
As a podcast host, blogger, and licensed minister, Coach Fee is using her voice to educate and inspire others. She shares her own experiences with trauma, financial stress, and self-care, and she uses her platform to help others find the courage and strength they need to overcome their own struggles.
Coach Fee's story is a testament to the power of God, hope and healing. It's proof that no matter what challenges you may face in life, there is always a way forward. If you're struggling with trauma or financial stress, know that you're not alone. There is help available, and Coach Fee is here to support you on your journey. With her unique approach to trauma recovery coaching and financial coaching, she can help you overcome your past, find financial stability, and create a brighter future. So why wait? Reach out to Coach Fee today, and start on your journey to healing and wholeness.
Podcast Host REdefining SELF
Blogger
Public Speaker- Educator
Intercessor
Transformational Trauma recovery Coach
Financial Coach
Ordained Chaplain
Licensed Minister
Ordained Apostle
MBA/HCM, BSN, ADN, RN
Founder & CEO Events Extraordinaire
Founder & CEO Sisters Invoking Success
Licensed Senior Life insurance producer in Michigan, Alabama, Georgia, South Carolina, New Jersey & Pennsylvania https://www.primerica.com/fdonald-coleman
Mary Kay Consultant www.marykay.com/fcoleman
Star Skin Care
Color Confidence
Have you experienced trauma in your past? Do you still get triggered by similar events? Is this impacting your life, relationships, and overall well-being? There is life beyond trauma. Schedule your FREE one-on-one discovery call with Coach Fee today! https://GettingBack2Me.as.me/discovery


Are you deep in debt? Do you have the correct life insurance? Are you prepared for retirement? If you died too soon, would your family be financially stable? If you lived too long, would your finances allow you to live a comfortable life? Set your financial affairs in order today with a FREE financial needs analysis! https://GettingBack2Me.as.me/FNA
Don't wait any longer to start living the life you deserve. Schedule your free discovery call or financial needs analysis today and start on your journey to healing and wholeness. Visit above links to book your session TODAY!
CEO & Founder Sisters Invoking Success
Business Number: 248-747-8377