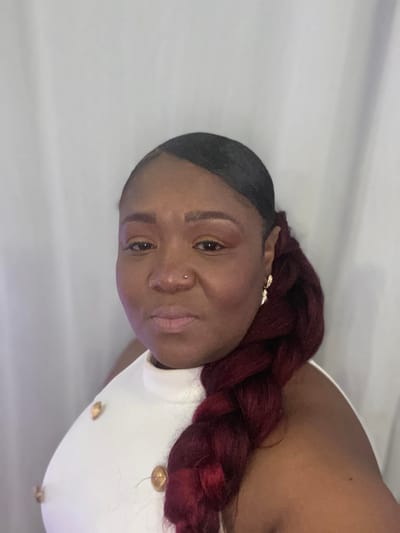 The mother of four beautiful children and grandmother of five phenomenal grandchildren Coach Fee believes that life is about order and balance. As a yielded vessel and servant of God, she prides herself in placing God first, Self, Family & Community then everything else. Self was repositioned after years of putting everyone and everything else in a position they never should have been. After all, you can never be good to anyone if you are not good to yourself. Self-care is key!
As the founder of Trauma Recovery Coaching & Consulting, Coach Fee is on the cutting edge as a trauma coach focused on the use of holistic measures aimed at transformation and recovery. She helps women to overcome fears and self-limiting beliefs caused by past rejection by restoring self-love and emotional health. By assisting women to move through roadblocks, fears and limiting beliefs they are able to rise as self-reliant and empowered women. She also, helps them to develop and successfully complete trauma recovery plans, goals, actions, and maintenance.
She is also a financial coach who helps mainstream families earn income, become properly protected, debt-free, and financially independent.
Her baby and heartbeat Sisters Invoking Success was inspired by God! Sisters Invoking Success (SIS) is an IRS certified 501(c) 3 non-profit organization whose purpose is to bridge the gap between poverty and wealth by educating, empowering, and encouraging, individuals by partnering with corporations, ecclesiastical institutions, outreach, and other ministries and private sector entities. The goal is to assist them in the creation, development, and enhancement of their processes so that they will be efficient and effective with their day-to-day lives and other operations.
Public Speaker- Educator
Intercessor
Transformational Trauma recovery Coach
Financial Coach
Ordained Chaplain
Licensed Minister
MBA/HCM, BSN, ADN, RN
Founder & CEO Events Extraordinaire
Founder & CEO Sisters Invoking Success
Licensed Senior Life insurance producer in Michigan, Alabama, Georgia, South Carolina, New Jersey & Pennsylvania https://www.primerica.com/fdonald-coleman
Mary Kay Consultant www.marykay.com/fcoleman
Star Skin Care
Color Confidence
Have you experienced trauma in your past?
Are you still getting triggers when you experience similar events?
Are these episodes still impacting your life today? Your relationships?Your overall well-being? Your happiness?
I have some exciting news for you, there is life beyond trauma.
Schedule your FREE one-on-one discovery call TODAY!
Are you deep in debt?
Do you have the correct life insurance?
Are you prepared to retire and never have to return to work again?
If you died too soon would your family be financially stable?
If you lived too long would your finances allow you to live a life that you are comfortable with?
Set your financial affairs in order today!
Get YOUR FREE Financial needs analysis TODAY!
CEO & Founder Sisters Invoking Success
Business Number: 248-747-8377